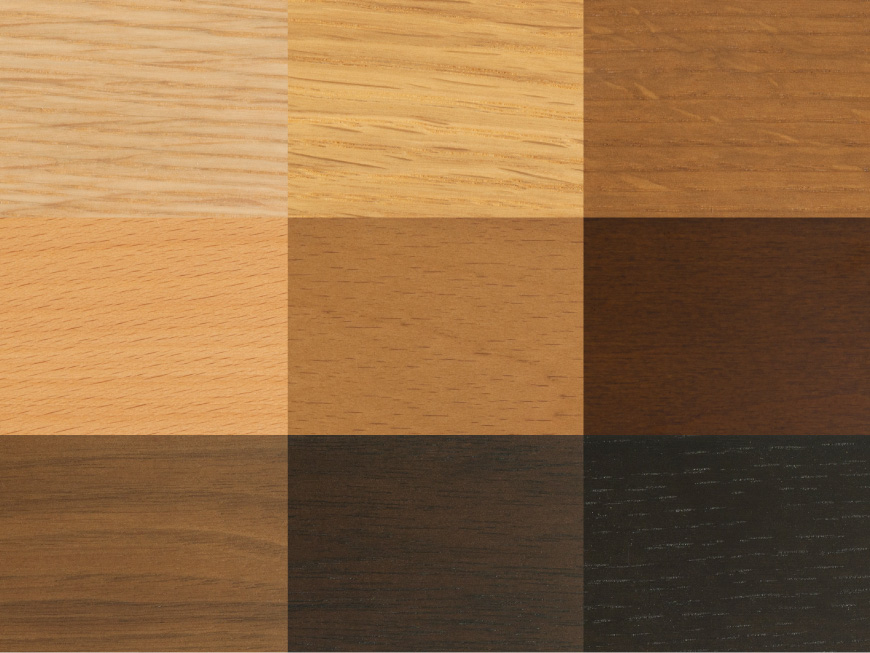 About materials and paint colors
We procure and use high-quality timber from Japan and overseas based on our own standards. We have a wide variety of painting colors that make use of the characteristics of each kind of wood and we have two types of painting methods.
Material type and paint color
Commitment to Wood
Hida Sangyo manages and produces everything in-house, from sawing to drying and processing. In addition, we also focus on the utilization of unused materials that have not been used for furniture until now. Improving the strength, processing performance, and design of soft wood such as cedar. We are working on the development of targeted compression technology, that makes use of wood with knots and branches, and research on small-diameter trees.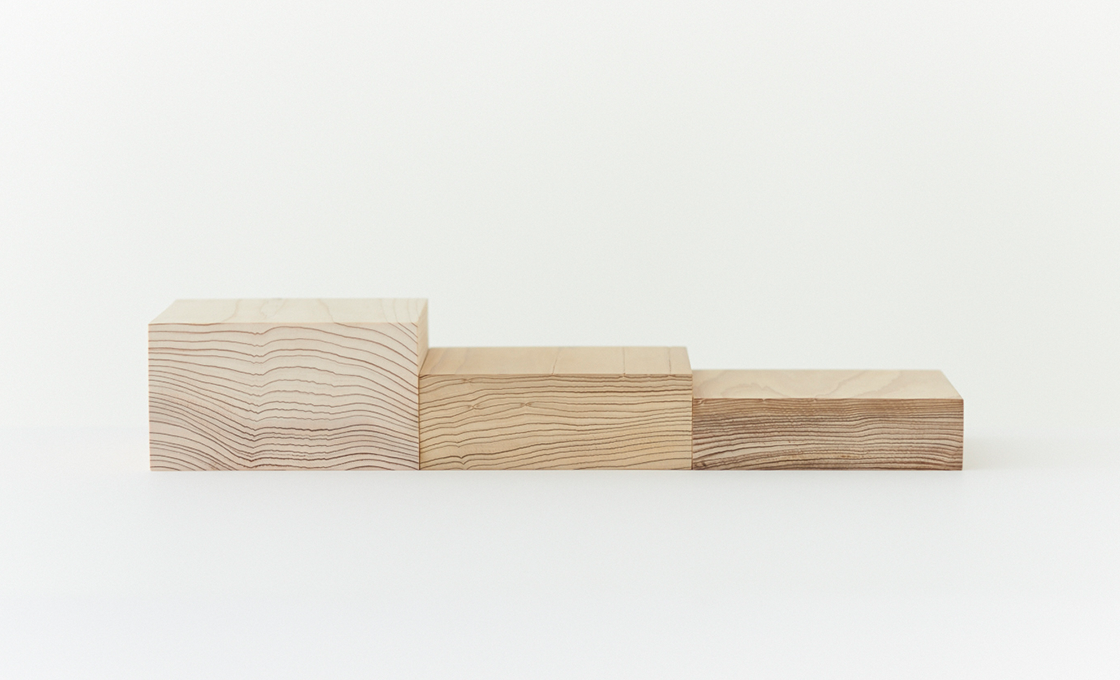 We have acquired the international certification FSC® COC Certification as a legal wood supplier, and have established a system to manufacture products using wood produced from properly managed forests.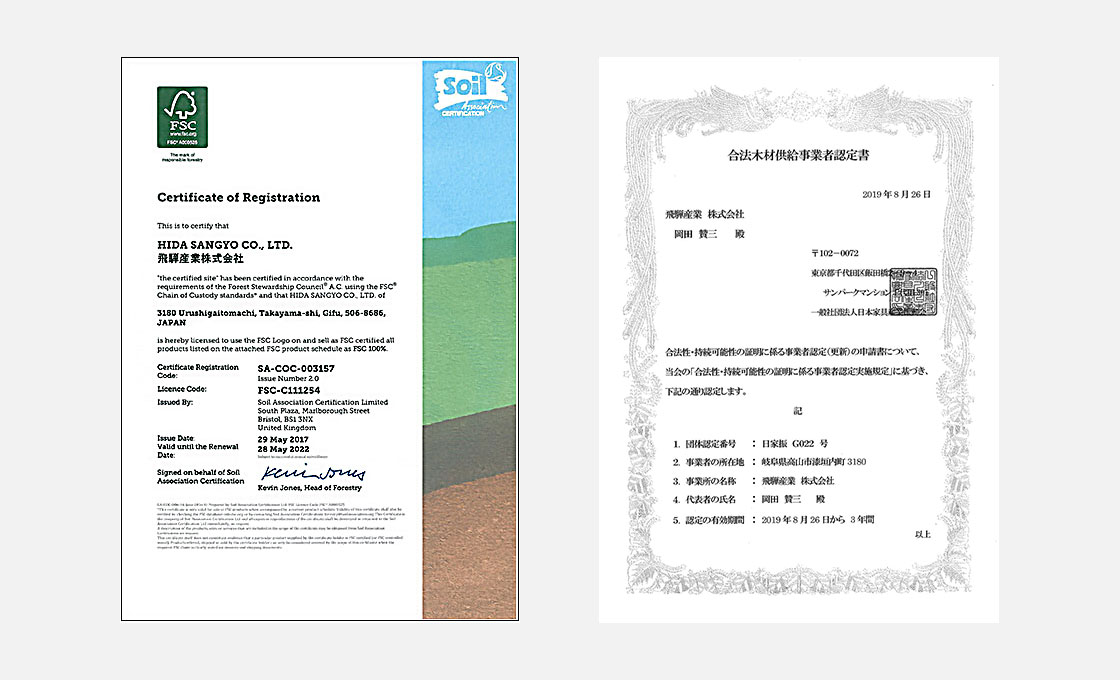 Commitment to Painting